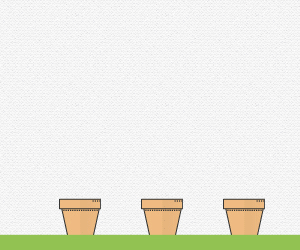 While some online marketers claim blogging is an obsolete part of content marketing strategies, it still works to give people the information and entertainment they want and need. Blogs have been the engine of online businesses for many years, and the goal of earning some type of income from them is still achievable.
How do you make money with a blog? The first and perhaps most important step is to improve blog writing skills.
Step-by-Step Blog Writing Improvement Plan
To improve writing skills specifically for blog success, you need to understand more than just grammar and punctuation. Blogging combines entertainment, education, content marketing, search engine optimization, and more. Follow the steps below to improve blog writing skills and increase your chances of making money online.
1 – Learn to Write Better
It may seem obvious, but learning the basic rules of grammar, spelling, and punctuation makes a difference. This does not mean you have to be 100% accurate or hire a professional editor for each post. In order to communicate the information you want to share while convincing people you are professional, you need to write English well enough to be taken seriously. Pick up a copy of Strunk & White's "The Elements of Style" or visit one of the many grammar and usage websites online.
2 – Know What Your Audience Wants
Once you identify your target audience or ideal reader, take a look around the web to see what they are looking at, reading, and asking. Use sites like Google Trends to identify hot topics in your niche then write about them. This does not mean you should constantly write only about the latest hot-button subjects. Evergreen content—blog posts that will stand the test of time—are equally important to keep readers coming back for more.
3 – Give Information Freely
Do not skimp on offering free information to your blog readers. If you hold too much back, the people coming to your website or blog will not find what they are looking for. Also, you miss out on a stellar opportunity to set yourself up as an authority figure in your industry. Do not speak in generalities. Quote statistics, share research studies, blog about specific details of any topic of interest.
4 – Entertain Every Time
Blogging is not only about giving information. You are also sharing yourself. Readers want to get to know the person behind the words. A more personal connection leads to trust, which is always a powerful thing to have from potential customers or clients. Be light-hearted, tell a non-offensive joke, share a playful meme, or pepper your posts with anecdotes either real or imagined.
5 – Understand and Use SEO
Do not neglect the nitty gritty of content marketing. Search engine optimization must happen in every blog post you write and share online. This is a huge subject that can take a while to master. At its core are keyword phrases included naturally in your articles according to the latest research about Google's ranking algorithms.
6 – Go For Eye-Catching Structure
One highly undesirable characteristic of bad blog posts is the dreaded "wall of text" effect. Just imagine how difficult it would be to read this article without white spaces between paragraphs and bold subheadings. Most people would skip right past it and probably click away to another website that was easier to look at and understand. Use space, subheadings, bold, colored links, graphics, and a nice, neat structure so people can skim the post, find the section they want, and then settle down to read.
7 – Forget Promotion Until It Makes Sense
"But what about making money?" you may be asking by now. Writing all these blog posts well is really just a means to an end for online business owners and entrepreneurs. You need to include special offers, affiliate links, product pictures and descriptions, or any number of other monetization elements. The last thing you want to do, however, is stuff every blog post with promotion or begin to sound like a used car salesman instead of someone sharing information or a fun story.
When you seek to improve blog writing skills to make money, the most important thing to remember is that everything should focus on the value to the reader and not you. Give well-written, neatly-structured, trustworthy, thorough, and entertaining content to your target audience, and they will open their wallets for you.