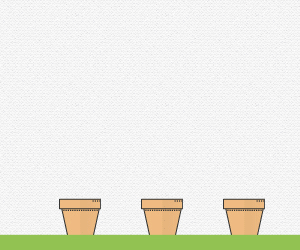 In today's society, it's easier to connect with others than ever before.  You can use your laptop or tablet to do your work from almost anywhere and then send your files or documents with the push of a button.  That flexibility is what makes the concept of telecommuting so appealing.  However, working from home is not without its obstacles.  Fortunately, it's easy to turn those cons into pros with a little know-how.  Here are some telecommuting tips that can boost your productivity and help you get more out of any work-from-home arrangement:
   Stop getting ready to work and just do it.  
If you're a freelancer or your job requires a bit of research, that's naturally going to take a little time.  However, that doesn't give you an excuse to procrastinate.  At a certain point, you just have to get down to business.  Since you won't have a supervisor or manager breathing down your neck to get your work done, it's up to you to manage your time effectively.  Take a few minutes each night to plan what you're going to accomplish the next day.  Make a list of any potential writing topics or necessary tasks to take care of so that you can immediately get started when you log on to your computer.  When you sit down to work, you'll already have a good idea of what you're going to do so you can eliminate some or all of those time-consuming prep steps.  When you're working from home, your time is often even more precious. Make sure you're truly making the most of it to ensure your success as a telecommuter.
   Treat your job like you would any other form of employment.
If you were actually working at an office or some other physical location, would you show up late and only put in half a day's work?  Of course you wouldn't!  Why should working from home be any different?  In order to maintain a consistent level of productivity, you've got to put in the same effort you would if you were punching a time clock somewhere.  While you should enjoy the freedom telecommuting offers, it's important to establish some sort of routine and stick with it.  That doesn't mean you have to work from nine to five every day, but you should strive to get in a full eight hours whenever you choose to work them.  Treat your work hours like an appointment or business meeting.  If you wouldn't stand up your doctor or boss, then don't stand up yourself by skipping the shifts you put in place.  Setting a consistent work schedule is crucial if you hope to really be productive while working from home.
   Skip the pajama party and lose the bath robe.  
You may not think that what you wear matters if you're telecommuting, but it can actually make a difference in your productivity.  When hygiene and clothing become optional, you can start to feel sluggish and lazy.  Chances are you won't perform at your best.  Instead, get cleaned up and dressed immediately after rising for the day.  You don't have don a suit and tie or a blouse and skirt, but at least shower and put on a pair of pants.   You'll feel more refreshed and put yourself in a better frame of mind for working.  Having a positive mindset is the first step toward being a successful telecommuter.
When you're working from home, it's crucial that you do everything you can to set yourself up for success.  By using the helpful advice on this list, you can avoid some of the common pitfalls of telecommuting and achieve all your work-related goals.  With these great tips, you can accomplish more and enjoy a more fulfilling career!